Notre Portfolio
Derniers travaux 3D, DEMO Commerciales & Publicitaires, Architectures & Design, Edition, Catalogue, Jeu sérieux, jeu Ludoéducatif, Défense, Web Design, visite virtuelle.
WEB DESIGN GRAPHIQUE
Le site internet de la société VIRTUO FACTO, Specialisée dans: " Integration of Interactive Systems and Innovative Technologie"
Conception,(charte graphique, preparation FLASH) et réalisation infographiste 2D 3D. Toutes les images et les animations sont réalisés par Bernard Morel.Créée en 2009, Réalisation FLASH 3D Cyril ....
Pages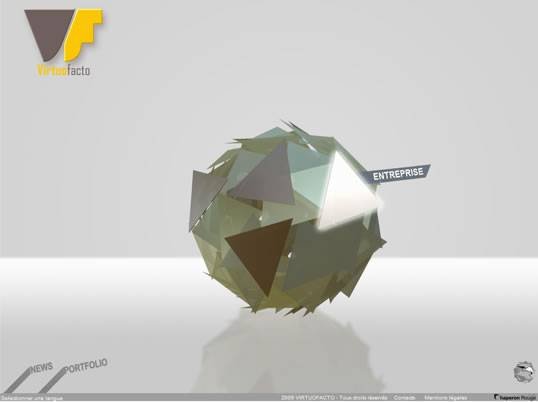 Accueil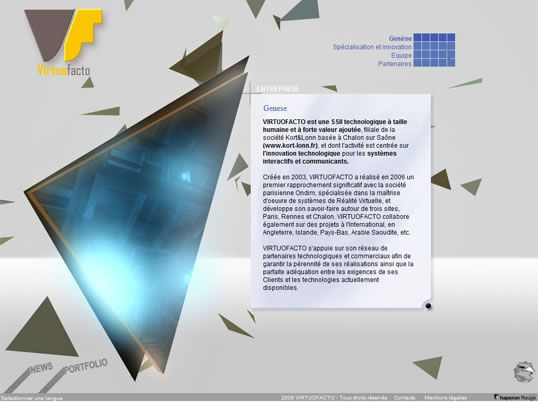 Entreprise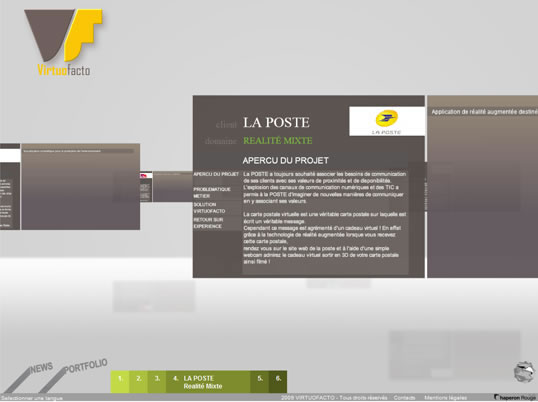 Portfolio